Tom Driberg -- Symbol of Subversion & Decadence
July 28, 2015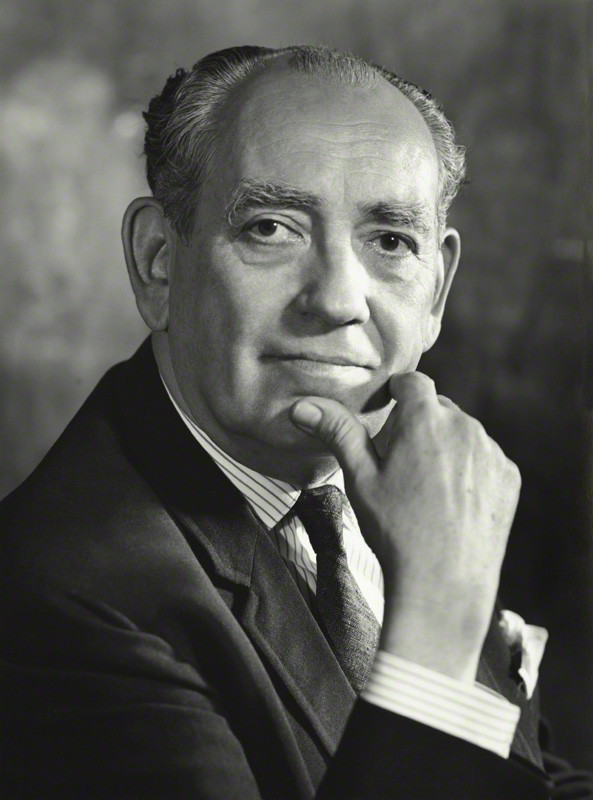 How did this promiscuous gay, Communist, Jewish, Satanist traitor and spy become
a peer, Lord Bradwell, and "High Anglican churchman," Chair of the Labor Party (1957-58) and MP from 1942 to 1974?
A satanic cult controls and exploits its members by corrupting and sickening them. Humanity is being inducted into this cult.
by Chris Everard
(henrymakow.com)
After leaving Oxford [without qualification], the homosexual communist poet, Tom Driberg, extended his social circle, reporting on the antics of High Society which included Evelyn Waugh and Aleister Crowley. Evelyn Waugh's diary entry for 30 October 1927 records: "I went to church in Margaret Street where I was discomposed to observe Tom Driberg's satanic face in the congregation".
And Satanic it was - Tom Driberg became a Labour Party Lord-Baron and paved the way for a whole hotchpotch of paedophile-homosexual jewish aristocrats to control the reins of power in par- liament on behalf of Buckingham Palace.
Driberg was not just a Lord-Baron, but also a Marxist-Communist and jewish Labour contributor - his first paid income [apart from 'favours' which he received renumeration for], was writing the WILLIAM HICKEY column in the Daily Express newspapers [which are now owned by socialite publisher Richard Desmond].
Driberg was openly gay and a predator of young boys and men - something which was supposedly forbidden and against the law in England until 1967. Driberg used the William Hickey column to promote queer and tirelessly anti-social characters such as Betjeman, Nancy Mitford [acquaintance of Hitler] and Peter Quennell. The William Hickey column became most well known for exposing society parties at the bath house and swimming pool in Buckingham Palace road where the HQ of Google and News International/20th Century Fox now stand.
Maxwell Knight - the rampant homosexual spymaster at MI5 - his author friends, Dennis Wheatley and Naval Intelligence Officer Ian Fleming were eventually personally initiated into the AA - the Astra Argentinium, or 'Silver Star' secret society which Crowley headed...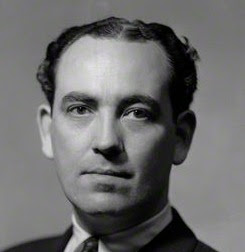 (left. young Driberg)
The other prominent member of this bi-curious bunch is Tom Driberg - who became the Chairman of the Labour Party and a Privy Counsellor at the Houses of Parliament.
Driberg, publicly, would promote Jacob Epstein, and the lesbian novel The Well of Loneliness by Radcliffe Hall in his socialite newspaper column - and this was all part and parcel of his fascination with the destruction and ridicule of conventional Family Values.
Driberg's best friend was the former playboy-secretary of Winston Churchill - an aristocrat called Lord Boothby who was a hardcore Conservative, whilst Driberg was a hard-core Labour-Marxist-Communist. You see, there is no 'right' or 'left' at the top of the political tree; a Marxist gay-jewish Labour Baron like Driberg had deep affinities and friendships with Conservative aristocrats such as Boothby in private - whilst, in public, of course, they were meant to be at logger heads with each other in public.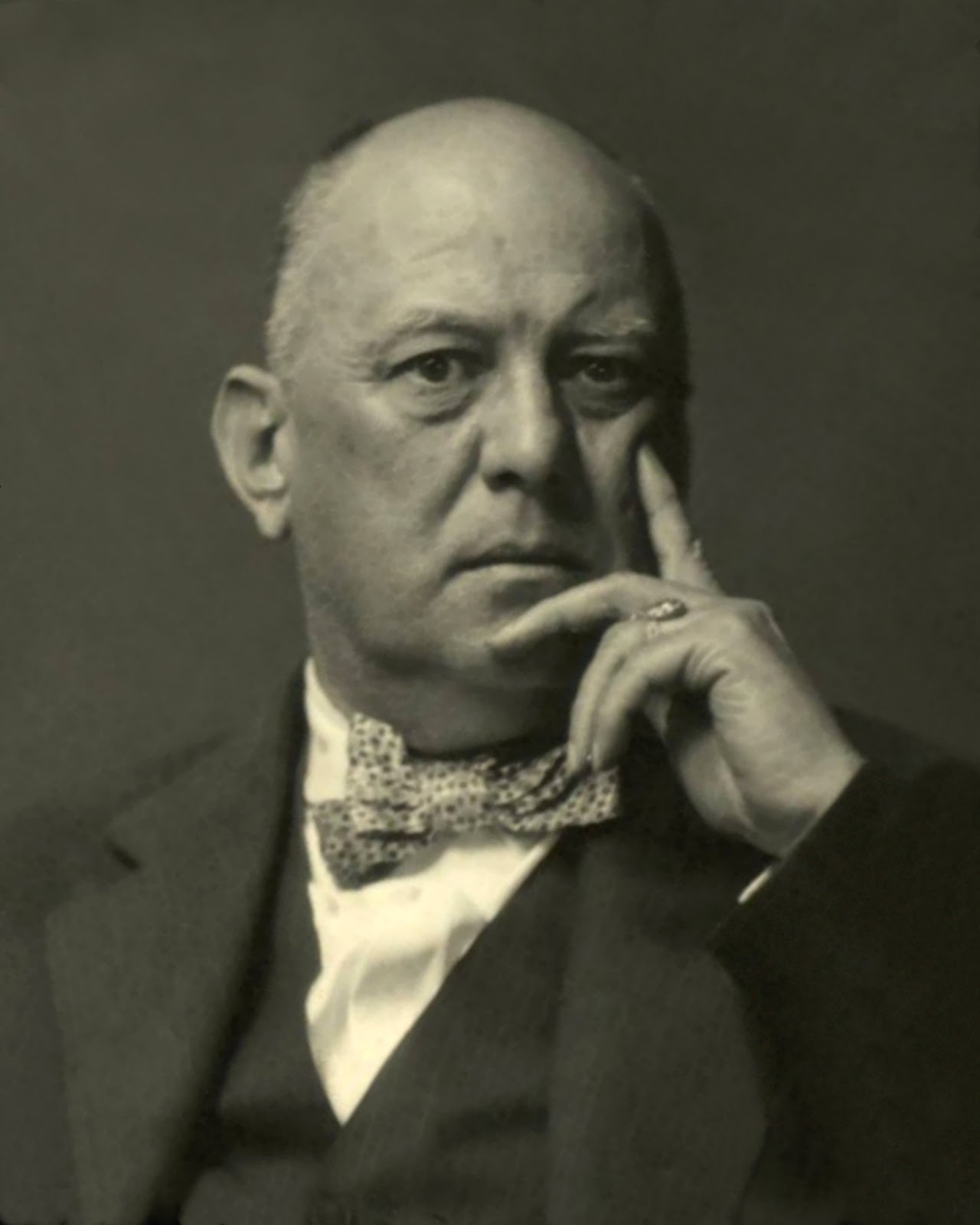 (left, Crowley, 1875-1947, chose Driberg to be his successor.)
His friendship with Aleister Crowley blossomed when Driberg was a tender non-graduate from Oxford, and the two chatted lovingly of Pan, orgies, the Thelemic WILLPOWER to do whatever your soul desired [such as buggering children], and were enthralled at the idea of lying in all circumstances to cover-up one's trail.
Apart from a keen interest in spying, state secrets and royalty, Lord-Baron Driberg and Lord Boothby shared a passion for procuring young working class boys who they would procure and then bugger at No.1 Eaton Square. They employed the services of a jewish 'gangster' called RONNIE KRAY who with a Mr Holt, picked up and drove umpteen young men and boys to aristocratic anal sex parties in Belgravia several times a month.
Driberg was fascinated by religion and how it could be used as a 'front' to part people with their cash - he enthusiastically studied Anglican mysticism, and often attended masses in the Roman Catholic churches of well-heeled central London.
In fact, Driberg may have been instrumental in triggering the establishment of the OTO's Gnostic Church which is officially recognized by the Vatican - even though it's initial foundation was orchestrated by Satanists! Crowley proclaimed that the young jewish-gay Driberg would become the 'World Teacher' after Crowley popped his clogs.
c.2015 Chris Everard

----
THE SATANIC SYNDICATE
: Proves for the first time in print that ALEISTER CROWLEY had influence over the Chairman of the Labour Party of Britain [which has a million members] and that a senior director of the MI5 Intelligence Service was involved in a ritual with Crowley which resulted in the death of his wife - a ritual murder perpetrated by someone who was meant to be tracking down criminals - not committing crimes himself! -
read more here
THE BRITISH ILLUMINATI: Proves that the Deputy Director of MI6, the Secret Intelligence Service, was a member of a pedo-ring with high ranking [mostly Jewish] VIP-politicians at Westminster - between them they hand-wrote 'diaries' full of sado-sexual torture fantasies which involved children. My book proves that Margaret Thatcher's personal secretary was a child rapist and child killer - and that Sir Anthony Duff, who was the Supreme Chief of MI5 at the time, urged a COVER-UP in a document dated 1986.
Read more about the British Illuminati here
-------
First Comment from KS:
Thanks Henry for another stunningly provocative article. But I am left with an uneasy feeling that we, the ordinary disenfranchised population, are somehow acquiescing in this satanic agenda. How many of us refuse to believe this sort of information (refuse!) and how many of us expect or hope that someone else will do something about such things on our behalf.
A few days ago there was a posting on this website lamenting the slaughter of so many men in the first world war at the behest of a masonic agenda. But at some level, those victims did that to themselves.
A couple of days ago, in the article on the movie 'Ant Man' I read the following. 'Passivity and loss of self are mainstays of satanic Eastern religions.' But are not 'passivity and loss of self,' also esteemed virtues of modern Christianity? And if so, what might be the implications of that? And if you allow the substitution of 'passivity' by the word 'conformity' what might be the implications for the other Abrahamic religions ?
Are we not all a bit like unchained galley slaves that continue to row the galley, whilst complaining about the direction it is taking?
---
You can find this article permanently at
http://henrymakow.com/2015/07/tom-driberg-symbol-of-british-decadence.html
Henry Makow received his Ph.D. in English Literature from the University of Toronto in 1982. He welcomes your comments at
Comments for "Tom Driberg -- Symbol of Subversion & Decadence "
---